Chuck's Blog November 2014
Rocking in October! Single family home sales in Lethbridge were up month over month a whopping 44% over last year.
That brings a year to date increase of 5% over this time in 2013. The average sale price of was down 2% month over month but the year to date average price is still up 3% over last year at $302,884.00. The Lethbridge board is reporting total units (including condos, semi-detached homes, land etc.) are now up 8% over last year. Good news indeed on all fronts for our local real estate market. As the first snow fall of the year looms on the horizon we will typically experience a brief stall in sales as people begrudgingly acclimatize themselves to winter. Hopefully it doesn't last too long this year!
When marketing your home for sale, be scent sensitive.
You don't notice it – but most buyers will.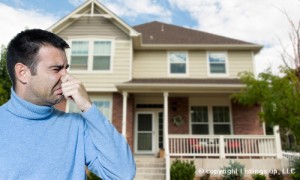 Imagine you're viewing a potential new home. You walk in the front door and are instantly impressed. You explore the property room by room and like what you see.
Then there's something you notice that's not quite right. An odour. You realize that it's likely cat dander and, now that you've identified it, you smell it everywhere. Suddenly the home doesn't seem as attractive as it did just moments earlier.
The owner of the property is probably so used to the smell that he doesn't even notice it. Neither does anyone else in the household.
Think about the odours that you may have become used to but others are likely to notice. Even odours you think are pleasant, like the strong scent given off by some house plants, may not be pleasing to everyone.
An odour can easily distract a buyer from appreciating the good qualities of your property. Pay particular attention to garbage bins (which can smell even when empty), pets, kitty litter (even when fresh and unused), the kitchen (especially after cooking), perfumes, and closets.
The smell of cigarette smoke is particularly unpleasant to many people. Its odour can linger even on an outside deck or patio.
Bottom line? Don't assume buyers won't notice certain smells. They will.
Looking for more advice on selling your home quickly and for the best price? Call Chuck Gulyas today.
"You can't build a reputation on what you are going to do." - Henry Ford.