Chuck Gulyas' Blog September, 2015
Exciting sales statistics coming out of Lethbridge for the month of August. Single family home sales in the city were up 12% over last year. Although 12% is a great number in itself, combine it with the fact that sales were up 28% last August over 2013! The number of listings of single family homes was down 11% month over month with just 157 new listings for August compared to 176.
By all accounts was a great month here and Lethbridge! Total single family home sales here in Lethbridge are up 7% year to date and the annualized average price of a single family home is steady at $305,149.00. Let's hope for another strong month in September!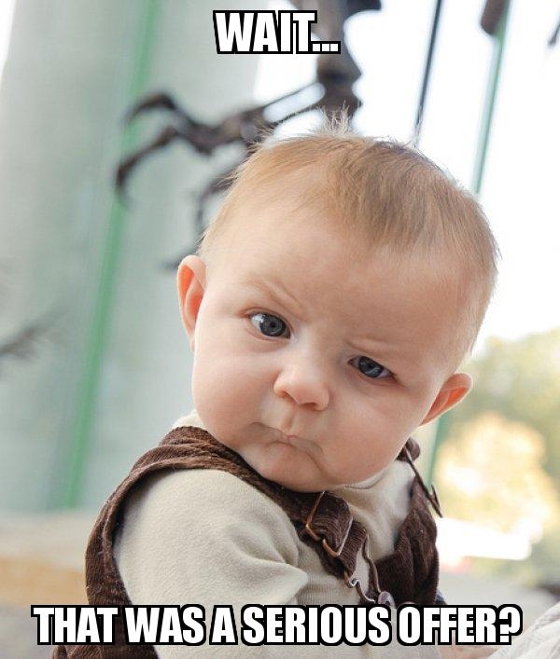 How to Deal with a "Low-Ball" Offer
If you take care to price your home correctly — that is, at a price that is in line with what similar properties in the area have sold for recently — then you have a good chance of selling it at or near your asking price. That doesn't mean you won't get a low-ball offer. You might. So what do you do when that happens?
First, understand that the buyer may not necessarily be trying to steal away your home at a bargain-basement price. He might simply be mistaken about its true market value. Of course, he might also be coming in at a low price in the hopes he'll get lucky.
You will never actually know the buyer's motives. So it would be a mistake to get angry or dismiss the offer out-of-hand. That low-ball offer might end up being the beginning of a negotiation that results in you selling your home at a good price.
Your first step is to work with your REALTOR® to determine:
How serious the buyer is.
How qualified the buyer is. (For example, does he have a pre-approved mortgage?)
How amenable the buyer is to a counter-offer that reflects the true market value of your home.
What that counter-offer should be.
This isn't an easy process. It takes knowledge and experience to get it right. That's why working with a good REALTOR® is essential.
Looking for a REALTOR® who is an expert at this stuff? Call Chuck Gulyas today.
"Things turn out best for the people who make the best of the way things turn out,"
-Coach John Wooden.